Latest News

CURRENT PLEDGE DRIVE:
OUR PLEDGE AMOUNT IS NOW A BIT OVER OUR INITIAL $10K GOAL! BUT WE'RE NOT STOPPING THERE – WE STILL NEED MANY MORE PLEDGES!!! PLEASE HELP US STOP SMART METERS IN LONGMONT BY PLEDGING YOUR MONETARY SUPPORT TODAY.
ONCE ACTUALIZED, YOUR PLEDGES ARE TAX DEDUCTIBLE THROUGH OUR PARTNERED NON-PROFIT. WE ARE NOW IN OUR SECOND PHASE OF THIS PLEDGE DRIVE, AND IF YOU ARE SOMEONE WHO IS ABLE TO PLEDGE A LARGER AMOUNT, SUCH AS IN THE THOUSANDS RATHER THAN HUNDREDS OF DOLLARS, ALL THE BETTER !!!!!
EVERY AMOUNT PLEDGED, LARGE OR SMALL, IS COMPLETELY APPRECIATED AND HELPS US TO ACQUIRE THE LEGAL ACTION WE NEED TO STOP THESE METERS COMING TO LONGMONT……

Contact:  longmont4safetech@gmail.com today with your pledge!!!
* * * * * * * *
PLEASE GO HERE or HERE FOR RESOURCES / EDUCATION ON THE ACTIONS AVAILABLE TO ASSIST YOU TO TAKE BACK YOUR POWER FROM THE CITY OF LONGMONT / LONGMONT POWER COMPANY, AND THEIR PROMISE THAT A "SMART" METER IS COMING TO THE SIDE OF YOUR DWELLING, SOONER THAN LATER (WHETHER YOU WANT IT OR NOT!!!!).
* * * * * * * *
Americans for Responsible Technology's FDA Petition is still open for comments in FDA Docket
Public input deadline is November 24, 2023.
https://www.americansforresponsibletech.org/fda (below the fold, click on comment button)
Include in your submission to the FDA docket: How would your life be different if the FDA had warned that wireless was potentially dangerous? Tell your story, or that of a friend/family member. (GO HERE to read the submissions others have made that you can potentially use as examples for your own public comments; for example, "how" would your life be different if the safety and health effects of wireless radiation been adequately studied and regulated these three decades past, since the FCC's 1996 Telecommunications Act?) Also, in the petition look for some suggested solutions we can provide to the FDA as to how they can comply with the law, educate on bio-harm and help keep citizens safer. Warnings are on cigarette labels, 60 years ago the Surgeon General was writing, even to children, about the dangers of smoking. The same needs to be done with EMF's (electromagnetic fields vs. RF radiofrequency). This is not limited to radiofrequencies alone.
* * * * * * * *
New from Children's Health Defense, two page pdf: A Roadmap to Challenging Smart and Digital Meter Mandates.
Together, let's fight back against the wireless takeover in our communities.
Visit the Children's Health Defense Frequently Asked Questions page for more information on things wireless: childrenshd.org/emr-faqs
* * * * * * * *
THE BELOW FOR EDUCATION ONLY, THERE WAS A HEARING ON OCT. 31 WITH SOME GREAT TESTIMONY. PUBLIC COMMENTS ARE STILL OPEN AS OF NOV. 1, SEE DIRECLY BELOW –
Please email written testimony this week to House Chair Denise Garlick and Senate Chair Jason Lewis: Jason.Lewis@masenate.gov; Denise.Garlick@mahouse.gov; MA4SafeTech@gmail.com so we can monitor submissions. You needn't be from Massachusetts, this is a global issue and all perspectives are important!
Include your own legislators as well so they know you care about this bill. See MA legislators here, find other elected officials in the U.S. here.
Include "EDUCATION COMMITTEE TESTIMONY for S. 316" in the Subject line, and provide your name, credentials, organization if applicable, and phone number in your testimony.
Legislators prefer to hear the facts in your own words as your experiences are compelling. Need inspiration? Click  here!
We are leaving all of this up temporarily, so that people can seen what our federal government potentially has in store for the children in public schools in this country.
WI-FI ON SCHOOL BUSES???!!! PUBLIC COMMENTS STILL ACCEPTED, SEE ABOVE.
(What, gov't funding for more Tik-Tok for our kids?)
How about a little more Wi-Fi for your kids, as in, let's mandate that they be Wi-Fried not only at school, but on the buses coming to and from……insofar as what Tom Wheeler, former FCC Chair has to say, below, he is the guy majorly responsible for irresponsible policies regarding the safety of the wholesale adoption of 5G wireless by advocating ploughing ahead with absolutely no safety testing, and no regard for the health of biological entities (ie, ourselves and our children). He is, in our opinion, only beholden to the allure of big money, and whatever masters he serves (hint: it is not we, the people).
Below remarks excerpted from the article in the Oct. 6th edition of The Hill:
Top Republicans in House and Senate Commerce committees have criticized the proposal. GOP lawmakers argue that it would increase children's access to risky and detrimental social media apps in a situation with limited supervision. 
"You've got to ask yourself the question, 'What is a school?' And the school is where learning takes place," said Tom Wheeler, a former FCC chair under the Obama administration.
Background: FCC manages the E- Rate program, which provides funding to schools and libraries for telecommunications and information services, using funds from the Universal Service Fund. Since the program began in 1998, E-Rate has disbursed over $45 billion for connectivity at schools and libraries (see Table 4.2). Each year, the FCC is required to seek comment and then publish a list of services eligible for E-Rate funding. The E-Rate Eligible Services list for prior years has included eligibility for funding fixed wireless and satellite connectivity to schools and libraries, and for Wi-Fi within these buildings.
FCC Chair Rosenworcel proposed the expansion of Wi-Fi to school buses the last year, but the Commission did not act on this (see paragraph 7), presumably because it was deadlocked 2-2. Since Anna Gomez was sworn in last month as fifth Commissioner, the Chair of the House Energy and Commerce Committee and the Ranking Member of the Senate Committee on Commerce, Science, and Transportation wrote to her opposing the expansion, calling it a "Plan to Subsidize TikTok on School Buses."  The FCC plans to consider this expansion when it meets on October 19.
* * * * * * * *
Congressional Bills That Will Increase Wireless Radiation Nationwide…..take immediate action through the Environmental Health Trust website.
* * * * * * * *
Can Wireless Radiation Cause Electric Shock Drowning?
* * * * * * * *
While not entirely congruent with this site's theme, we find this Alexa story highly amusing not to mention, ironic!!!
* * * * * * * *
And while we're at it, a related humorous meme seen recently on Facebook and Twitter/X:
Man:  My wife asked me why I was speaking so softly at home. I told her I was afraid Mark Zuckerberg was listening! She laughed. I laughed. Alexa laughed. Siri laughed.
* * * * * * * *
APPLE STAFF ASKED TO STAY SILENT……
Perhaps you don't know about this yet, but recently, France announced it was banning the iPhone 12!!! (At least, temporarily.) Hmmm…..why on earth would they do this?!!
* * * * * * * *
CALIFORNIA – ACTION ALERT FROM CHILDREN'S HEALTH DEFENSE:
Stand Up Against Wireless Harms!!!
Before the California legislature are two concerning bills — AB 965 and AB 1065 — which aim to facilitate the deployment of wireless infrastructure.
If you are from California, we need your help! Let's take action now and tell our elected officials that we oppose measures that promote wireless, and we support wired fiber infrastructure, which is a safer, more reliable and more future-proof option.
(Includes a good but brief synopsis of wireless harms.)
* * * * * * * *
NO-FEE SMART METER OPT-OUT BILL IN MA
Senator Michael Moore's S.2152 – An Act relative to smart meters –
This bill ensures a no-fee opt-out from the impending toxic smart meter rollout.
LINK ABOVE, TAKES YOU TO THE LEGISLATIVE PAGE WHERE YOU CAN DOWNLOAD AND READ THIS BILL, WE ENCOURAGE YOU TO DO SO, GENERALIZING IT TO YOUR OWN LOCATION. WE NEED MORE BOLD LEGISLATION SUCH AS THIS. 
* * * * * * * *
Bad Telecom Bills….still moving through the DC legislature….for latest alert
from Americans for Responsible Technology click here.
(Editor note: the above image can be rightly dubbed
"Earth Under Assault by Electromagnetic Pollution")
* * * * * * * *
LATEST URGENT ACTION ITEM TO DO WITH THE BAD BILLS IN DC
H.R. 4141 removes critical environmental impact review requirements and facilitates the rapid build-out of wireless infrastructure throughout the country. Eliminating these environmental safeguards may have unpredictable and catastrophic consequences on both nature and humanity. TAKE ACTION NOW by going to the above linked Children's Health Defense site.

Truthsayers Group in Woodstock, New York has a change.org petition from people opposing bill HR3557. Please sign and share with your lists, put onto social media and websites, etc. Every name counts. There is a great deal of detail below the actual petition worth reading. Learn, share, educate.
Signing the above petition helps to stop the insanity that would be the "Christmas list come true" for Big Telecom in Washington, DC, that takes away nearly (if not all) local control regarding "all things telecom." This is sheer madness for those who seek a calm, clear headed and common sense approach on the placement and management of all wireless installations in the local environs, IE, yours and my city officials.
The passage of these bills, and especially HR3557, would even pre-empt existing historic area and environmental reviews (NEPA) that have been in place for years, and allow Telecom a "pedal to the metal" push for wireless expansion and infrastructure, unfettered, in our national parks. Is this what YOU want for your environment? For wireless and cell towers to go up willy-nilly in such places as Rocky Mountain National Park here in Colorado, or Arches over in our neighboring Utah, at the whim of Telecom, destroying or harming the wildlife, the peace and tranquility of such an atmosphere, in a place where increasing numbers of humans go to escape the frazzle of wireless radiation (with little to no oversight or review by those most affected, the locals)? What could possibly be wrong with this scheme!???? (If you don't already know, keep perusing this site!)
The below was recently shared with us regarding HR3557;
if it resonates with you, please send as instructed, the link will take you to another site where you may download the document:
AFFIDAVIT/NOTICE OF LIABILITY – some people are currently using this to give notice to the sponsor of this toxic bill, Rep. Earl Carter. The bill is discussed on this page, and is currently moving through the legislature in DC, H.R.3557. Once you read it, you will discover it can be rewritten/retooled and tailored to a smart meter situation, but by all means, you are encouraged, welcome and requested to send it as is, to Rep. Earl Carter who is NOT acting in your interest in sponsoring this bad bill. As stated in the document, you may also want to send to your representatives.
GO HERE TO VIEW THE VIRTUAL TOWN HALL
ON HR3557 WITH THREE EXPERT TELECOM ATTORNEYS SPEAKING ON THE "BLIZZARD OF BAD BILLS" IN WASHINGTON DC, HR3557 BEING THE "MOTHER OF THEM ALL."
The below list of assertions (False Claims and Premises) and the rebuttals that follow them, to do with the virtues of wired vs. wireless infrastructure, come from attorney Julian Gresser in relation to this toxic bill being pushed in D.C., HR3557 as well as "a blizzard" of other companion bills being pushed by Telecom. If you care to extrapolate, you could take the below bullet points and contextualize them onto the smart meter rollout in Longmont, already in its "jogging phase" and say, "this is what our city promises" about wireless infrastructure and smart meters, but in actuality, the rebuttals show that quite the opposite is true. (And….Longmont has already got fiber to the premises unlike most other cities, so we are many steps ahead of the game, if we would only acknowledge and realize it by keeping our wired infrastructure or perhaps even updating it, vs. going whole hog into wireless smart meters with their wireless mesh networks!!!) Speaking of the multitude of bills working their way through government in D.C. as seen here, Mr. Gresser states the following (and it should send up alarm bells to all freedom loving individuals) –
"HR 3557 and its associated complementary bills represent a tyrannical attempt by the telecom-wireless industry to shift forever the reasonable and historic balance between the federal government, states, and local communities. Many of these bills offend the Constitution; some significantly abridge hard fought civil liberties; others intentionally and cynically promote and disseminate false claims, or are predicated on them…
 At the very least members of Congress must conduct comprehensive risk assessment and due diligence on HR 3557 et al. before voting to approve them. It is political malpractice to fail to do so."
False Claims and Premises. The 50+ bills are based on a series of false claims and premises that are not rendered truthful by their being widely asserted, disseminated, and asseverated by the wireless telecom industry and members of Congress:
Wireless infrastructure is safe. It is well documented to be unsafe.

Wireless infrastructure is resilient. In fact, it is less resilient than one based on fiber.

Wireless infrastructure is energy efficient. In fact, it is shown to be vastly energy consumptive.

Wireless infrastructure is cybersecure. In fact, wireless is substantially less secure that optical fiber which facilitates identification of the point of attack, and resilient response.

Wireless infrastructure is climate change friendly. In fact, it is the very opposite.

Wireless infrastructure promotes Diversity Equity and Inclusion (DEI) especially in minority communities, when in fact these same communities are too economically challenged and lack legal representation to escape.

Wireless infrastructure will close the Digital Divide, when it caused it in the first place and will expand it.

Wireless is long-lived, whereas the wireless industry and supporting legislators know full well that wireless is short-lived and given to early obsolescence.
* * * * * * * *
MORE on HR3557 below…..
What New Jersey has to say about the American Broadband Deployment Act of 2023
(a very, VERY bad bill).
Urgent Action Needed, same topic, from Children's Health Defense:
Stop the American Broadband Deployment Act of 2023 from Being Enacted.
Take Action to Prevent the Next Wireless Invasion.
* * * * * * * *
LEAVE OUR FORESTS AND WILDLIFE IN PEACE, AWAY FROM THE IRRADIATION THAT COMES FROM WIRELESS TECHNOLOGY RUN AMOK IN OUR NATIONAL FORESTS FROM THE OVER-REACH OF BIG TELECOM WITH ITS ALWAYS PUSH FOR "MORE"……!!! PLEASE TAKE ACTION ON THE ABOVE TOXIC BILL/S NOW.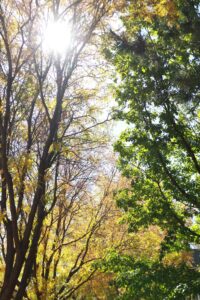 * * * * * * * *
Someone is always posting something interesting on social media.
Here are graphics with text, click through to see all of them, totally to do with the discussion on smart meters and toxic EMF, and obviously taken from what looks like a book on the subject of EMF, smart meters, the blood brain barrier and calcium ion channels, to do with the work of Martin Blank, PhD……it is a little disjointed, but worth viewing/reading……
* * * * * * * *
Looking forward to a link to the replay and will post when it comes!
BROADBAND FREEDOM OF CHOICE VIRTUAL TOWN HALL

Wednesday, September 6, 2023, 4–6pm EST, 1–3pm PST

REPLAY TO COME…..
We are honored to have the following presenters:
Gigi Sohn, Executive Director, American Association of Public Broadband
Kimberly McKinley, Deputy Director and Chief Marketing Officer, Utopia Fiber
Timothy Schoechle, Ph.D, Consultant in Computer and Communications Engineering & Policy
Gigi Sohn….
is the Executive Director of the American Association of Public Broadband, a Benton Institute
Senior Fellow and Public Advocate and a Distinguished Fellow at the Georgetown Law Institute for
Technology Law & Policy.
Kimberly McKinley….
helps lead UTOPIA Fiber as its Deputy Director and Chief Marketing Officer. UTOPIA
stands for Utah Telecommunication Open Infrastructure Agency. UTOPIA Fiber is a group of 11 Utah
cities that joined together in 2004 to build, deploy, and operate a fiber to the home network to every
business and household within their communities.
Timothy Schoechle, Ph.D….
is an international consultant in computer and communications engineering and
in technical standards development.  Dr. Schoechle holds a Ph.D in Communications Policy from the University of Colorado at Boulder, and served as a faculty member of the University of Colorado, College of Engineering.
Moderator: Odette Wilkens
Co-Founder, President & General Counsel
Odette Wilkens co-founded Wired Broadband, Inc. in 2020, a 501(c)(3) nonprofit in New York City, focusing on safe technology for the public.
For further info, full bios and flyer click this link:  
SMART Town_Hall_Flyer_Bios_-_Broadband_Freedom_of_Choice (1)
* * * * * * * *
Longmont electric rates to increase in 24/25
Not satisfied with the savings that will be made with the smart meter rollout, the city deems that we the residents will still have to pay more for our electricity over the next few years, largely fueled by the city's goal to use 100% renewable electricity by 2030. "I just want to say to the public that we do want to transition," Mayor Joan Peck said during a recent study session. "It is what the city wants; it's the council direction and it's expensive." Well, we fail to see how the residents of Longmont can actually "want" something without even being asked. This is just more of the same, our council assuming what they and their committees want is what we the people want. NO, what we want (by majority vote) is what they ought to implement. That's how it works. That's democracy!
From Children's Health Defense – FCC Wireless Radiation Exposure Limits are Decades Out of Date
The Longmont Smart Meter Rollout…
Picks up the pace (we might add, somewhat unexpectedly).
We're not sure whatever happened to the "walk, jog and run" schedule for the smart meter rollout, as announced at City Council by our City Manager the week after the May 30th, Open Forum Council meeting (where at least ten people willing to speak out in advocating for safe tech, and away from the wireless, digital "smart" meters to be placed on homes, soon enough, gathered, to present a "proposed resolution for a moratorium on smart meters in Longmont"). "Walk, jog, and run" were the monikers for the three outlined phases and pace of the smart meters being rolled out in Longmont as announced by Harold Dominguez, the City Manager, the "walk" phase was to begin in June, and install another 100 meters (on top of the circa 580 installed last autumn in the south Longmont test zone) by Oct. The "jog" phase was to continue from Oct. to install another 2500 by the end of year 2023; the citywide "run" phase was to begin at the beginning of 2024…..see minute (circa) 10:45 at above linked video to see hear for yourself.
Now we are told the citywide rollout is to begin in earnest on Aug. 15. See articles below.
UPDATE ON SMART METER ROLLOUT: The LPC indeed did install another 500 or so meters between Aug. 15 and the 25th. Their next phase appears to be the "jog" phase, having completed their "walk" phase. It is slated to begin somewhere mid-September, after they have a chance to look over what they've just done and "tweak" it (our words). This phase is to include deployment of 1500 more meters around the city between mid-Sept. and the end of the year. Then in the beginning of 2024 they go to their "run" phase into the end zone, for however long it takes, presumably a year, stated more accurately as the "Katie bar the door" phase (depending on your perspective)!!!
How to "say no" to smart meters from Bill Bathgate and Virginians for Safe Tech, Bill is another expert's expert on the topic of smart meters and more…..this single link leads to a wealth and treasure trove of information to assist you in your journey with pushing back against this toxic technology. (Do you have a "smart" meter on your home and don't want to sign the opt-out form? Is a "smart" meter on your business or barn and you can't opt out? See the above link for suggestions and solutions from the experts.)
* * * * * * * *
IMPORTANT – Beatrice Golumb MD, PhD, Director of the Golumb Research Group, Professor of Medicine at the University of California, San Diego, School of Medicine – the medical/health survey 'doesn't look good' for smart meters. "We asked the ES people if they recognized an inciting or triggering event, and close to 70% did – and by far the most commonly reported trigger was smart meters." Read the post here.
(If YOU receive a smart meter [or even a digital opt out meter] and begin to have a quick onset of unexplained symptoms, contact your City Council member ASAP to let them know, and ask what the City/LPC plans to do about it. Hint – remove the dang thing from the side of your house and replace it with your old analog, and see if you don't recover quickly!!!!! Then let us know what happened, because, well, somebody has to track what these meters are doing to residents, and we don't think the City is planning to do so.) 
Used by kind permission of Floris Freshman
LONGMONT NEWS ON THE SMART METER ROLLOUT
Article From the Longmont Leader, July 24, 2023
Longmont will begin replacing nearly 50,000 manually-read meters with smart electric meters on Aug. 15. The process is expected to take a year. In Oct. 2022, the city installed 500 smart meters in southern Longmont to test it new advanced metering infrastructure, or AMI. The new infrastructure allows the meters to be read for a few seconds every hour and eliminates the need for a meter reader to visit every meter in the city each month. (We, the editors of this site, beg to disagree….)
Longmont begins citywide upgrade to advanced meters
July 20, 2023 – Longmont will begin the citywide phase of its electric meter upgrade on the week of Aug. 15, replacing approximately 50,000 manually read meters with up-to-date self-reading units. The project will take about a year – Read more.….
Longmont City Council Open Forum Meeting – May 30, 2023 – Op-Ed
The May 30, 2023 City Council Open Forum meeting may have been covered by the Times Call in an article but where was any coverage about the content of the proposed resolution for a smart meter moratorium as read aloud at the meeting by at least five area residents, concerned with the upcoming citywide roll-out of these meters?….read more.
ETHAN AUGREEN….
You may wonder why we have posts about Ethan Augreen on this site; in case it's not obvious to you, Ethan's thoughts about smart meters in Longmont are in tandem with the folks at longmont4safetech who want a smart meter moratorium. We think he deserves our respect and attention and is, for this site, newsworthy during this current mayoral election season.
Recent post from Ethan Augreen for Mayor, needless to say, we couldn't agree more:
Ethan Augreen seems to have a knack for landing on the front page of some publication or other – here is a recent article about him, in the Daily Camera…..
Ethan Augreen, local resident now running for Longmont Mayor 
questions the city's climate emergency declaration in op-ed from Longmont Leader……also click here to read much, much more on what Ethan has as his sustainable achievable energy platform in running for Longmont Mayor, it's quite fleshed out and, in our opinion, brings in fresh ideas, common sense, and a direction on energy that we can all perhaps get behind……and now, Ethan gets himself on the headlines page of the Daily Camera as he shifts gears from running for Ward 1 Councilman to running for Mayor. Ethan is certainly getting around!
Ethan Augreen at a recent freedom rally in Longmont organized by the local Libertarian Party and held at the Longmont Library…..
* * * * * * * *
Editorial from The Hill, Devra Davis of the Environmental Health Trust speaks out….. "In authorizing millions of dollars to states and tribes to expand internet access, the Biden  administration has set a vital economic goal. But it's imperative that this expansion is built in the safest, fastest and most secure way to achieve this result while also protecting public health and the environment. Pending legislation assumes that wireless systems provide a reliable and safe network. Unfortunately, these systems are neither reliable nor safe."
From Children's Health Defense,  8/02/2023
The Federal Communications Commission (FCC) continues to defy a court order to reexamine its electromagnetic radiation exposure limits set in 1996. Children's Health Defense sued the agency in 2019, and won a 2021 ruling requiring the FCC to explain how its guidelines protect human health — but two years later, the agency shows no signs of complying.
FROM LONGMONT: This video is a little bit dated, but Mayor Peck was asking for input on what to use the million dollars that Longmont received from the Bronco Stadium sale, and in particular, as regards spending it on youth education and enrichment. Did anybody speak up? Maybe suggest providing education on wireless hazards, and teach kids how to use an RF (radio frequency) meter to "see" this invisible energy that is "out of sight, out of mind" for most? Kids would LOVE this kind of learning!! (Adults, too, no doubt!!!) How about a grant for the Longmont Public Library to provide one or more RF meters that people can check out, with or without a deposit and/or credit card? What a great use of a little bit of this money (we can tell Mayor Peck and the city where to go, exactly, to purchase one of the best, and most user friendly RF meters on the market for around $400, the Safe and Sound Pro II, used by world leading authorities on smart meters, wireless and 5G, and many "newbies" for the purpose of "seeing" also "hearing," literally, what is all around us – radio frequencies mostly in the microwave range that most of us don't have a clue about!!!).
* * * * * * * *
MORE NEWS
IN CASE YOU MISSED IT:  "According to an interview with the French daily Le Parisien published on Tuesday (Sept. 12), Apple was asked to cease selling its iPhone 12 model in France due to newly-discovered elevated radiation levels."
FRANCE BANS (temporarily) sales of iPhone 12…..
THANK GOD, France has a EMR watchdog agency that is actually worth something……Apple submitted an update for the iPhone 12 to reduce the rf exposure, now it's "wait and see" time….
UNITED AUTO WORKERS STRIKE and electric vehicles….what's the connection?
US GOV'T – finally admitting that neuroweaponry and directed energy weapons (DEW) exist…..slightly old, entirely relevant….. Senate Bill 1828, the "Helping American Victims Afflicted by Neurological Attacks Act of 2021″ or, the "HAVANA Act of 2021" authorizes payment to qualified employees for brain injuries inflicted by neuroweaponry……   "In a reversal of the established commentary that those claiming victimization by electronic weaponry are crazy and delusional, the US Senate has passed a Bill authorizing payment to CIA and State Department officials who have been attacked by this weaponry. "
Big Energy Climate Scams Dump Toxic Pollutants on Small Towns…..from Children's Health Defense:
"According to EPA's own data, Chevron's fuel ingredient will cause virtually everyone with lifetime exposure to develop cancer. The cancer risk is six times higher than a lifelong cigarette habit."
All that glitters is not gold….after being excited to learn of Chattanooga, TN's stellar success in hardwiring its "smart" meters via a fiber optic network (not unlike what we have in Longmont, and thereby with a potential for eliminating the RF coming from the meters here) if you dig a little deeper (and you are NOT a proponent of "smart" cities) you discover something you maybe wish you hadn't, see the linked article above and……..stay tuned, as we dig a little deeper to find out more.
The Federal Communications Commission has a broad mandate to ensure that technology doesn't damage the environment, but as the agency presides over a nationwide buildout for 5G service, requiring 800,000 new "small cell" transmitters, it is ignoring that mandate.
Tech giant Apple is calling its "mixed reality" headset, scheduled to hit the market in early 2024, "the most advanced personal electronics device ever." But critics warned the headset will pose multiple threats, physical and emotional, to children.
Attorneys W. Scott McCollough and Greg Glaser with Dr. Meryl Nass joined host Aimee Villella McBride earlier this summer on CHD.TV's "Friday Roundtable" to discuss the future of digital control technologies and how to resist them. This is an extremely important video, a must view, in our opinion, to glean expertise from Greg and Scott on how to best circumvent the new wireless reality pushing down and in on people everywhere, no wonder they call them the "Internet and mesh networks as big telecom (encouraged by big monied interests that are not interested in your welfare) casts its net wider and wider, hoping that we the people won't notice until it is too late, and like the mama whale in this video short find ourselves hopelessly entangled in something from which we struggle to survive and be free.
Protecting the public from surveillance "is an ongoing process" whistleblower Edward Snowden told The Guardian on Thursday. "And we will have to be working at it for the rest of our lives and our children's lives and beyond.
Backers of a proposed nickel mine in Minnesota claim it will be an environmentally friendly operation that provides crucial material for the production of electric vehicle batteries, but challengers say the mine could actually create more environmental problems than it will solve.
* * * * * * * *
Resolution for a Smart Meter Moratorium – Smart Meter Town Hall
At the bottom of this paragraph is the link to the page on the Smart Meter Town Hall site where you may download a pdf of the updated June version of our May of '23 proposed Resolution for a Smart Meter Moratorium (now corrected for inaccurate information that was in the first iteration). Click below link to peruse and download the May 30, 2023……..proposed
Resolution for a Smart Meter Moratorium in Longmont, CO
or go here to view it on the L4ST (this) site.
* * * * * * * *
NOTICE – Coming Soon to a Doorstep Near You,
you may Copy, Paste, Edit, Print for Your Own Use,
the below NOTICE, and Spread the Word:
Residents' Notice and Alert …..
N O T I C E

A product that has had ZERO health safety testing,
is based on outdated, misleading standards, whose
Electro-Magnetic Fields (EMF) in the form of
Radio Frequency (RF) Microwave Emissions
adversely affects birds, bees, and pollinators in ways
that threaten our food supply, engenders fires, and has
people literally leaving their homes to avoid it, is
scheduled to be installed in YOUR home shortly.
You may opt out of this
"SMART" METER INSTALLATION
for an up-front + monthly fee!
We find both the fee and the installation of the meters without
our consent to be unfair, risky, and most likely unlawful.
For facts, research, and resources to help you make
the right decision for you, your family, and this city
use the many resources contained on this site.
If you need further help, email
S a f e t y F i r s t
* * * * * * * * * * * * * * * * * * * * * * * * * * * * * * * * * * *
* * * * * * * * * * * * * * * * * * *
LONGMONT4SAFETECH IS COLLECTING MONETARY PLEDGES TO STOP THE SMART METERS. PLEASE PLEDGE TODAY!!!!
IF YOU WOULD BE WILLING TO MAKE A PLEDGE TOWARDS POTENTIAL LEGAL ACTION IN LONGMONT, PLEASE EMAIL US WITH THE AMOUNT YOU ARE WILLING TO DONATE ONCE WE ARE ABLE TO ACCEPT DONATIONS:
Please email:  longmont4afetech@gmail.com with your pledge.
Thank you.